The Training Needs Review (TNR) involves the attendance of a SITRAIN Training Consultant who would conduct individual training needs assessments with prospective trainees. Each assessment typically lasts between 30-40 minutes, depending on individual knowledge levels and ability to complete some tasks with the Consultant. This is a very supportive exercise and it does not imply any 'covert testing' of the staff. The objective is to gain their open co-operation with the exercise. It is therefore very important that prior to this exercise being conducted that all participants are briefed openly on its purpose and the positive role it plays in defining their individual training/coaching needs.
To carry out the exercise we would need access to a quiet office/room with table and seating to accommodate the Training Consultant and one member of staff. The consultant may use some standard SITRAIN training equipment as part of the assessment so the room would need to be equipped with a standard 240v/13 amp mains power supply.
After completing the review on-site the Training Consultant would complete a report giving an overview of the exercise and a short text profile for each member of staff assessed. This profile will focus on the recommended modules of training needed from SITRAIN to achieve the skill levels you wish to achieve at the site.
It is therefore quite important as part of the briefing for this exercise that we establish what are the target levels people need to be trained to in their job role. Please note this review does not assess or comment on the capability or aptitude of staff to carry out their role. We will comment on gaps in other non-Siemens pre-requisite knowledge such as PC skills where appropriate.
After the report has been written and sent we would meet you to present the findings and discuss the way forward.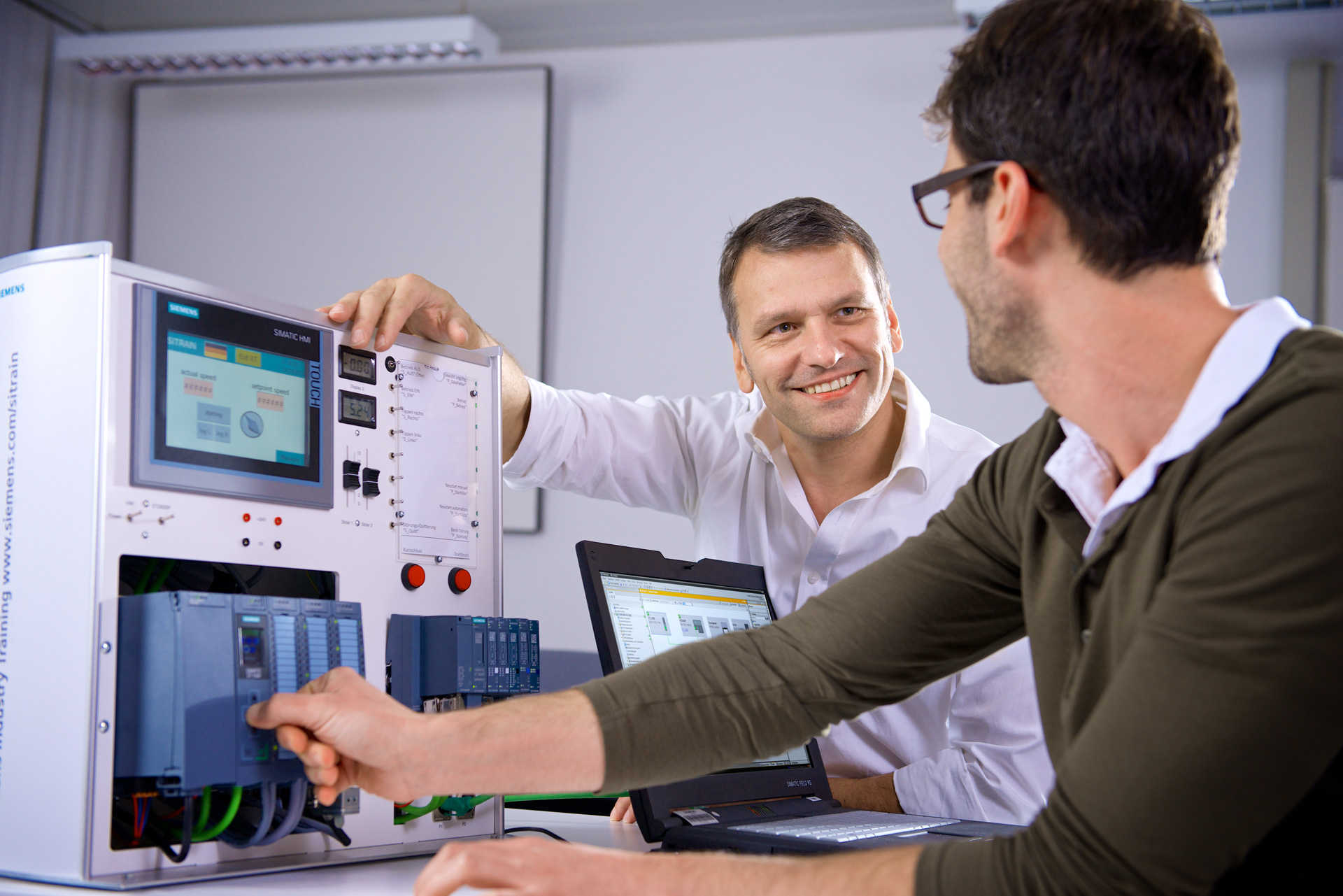 Contact Us
To request a Training Needs review for your staff please contact us:
UK 08458 507600 / IRE 1890 507600