SIMATIC S7 Trainings based on SIMATIC S7-300/-400 with STEP 7 V5.x
SIMATIC S7 training and more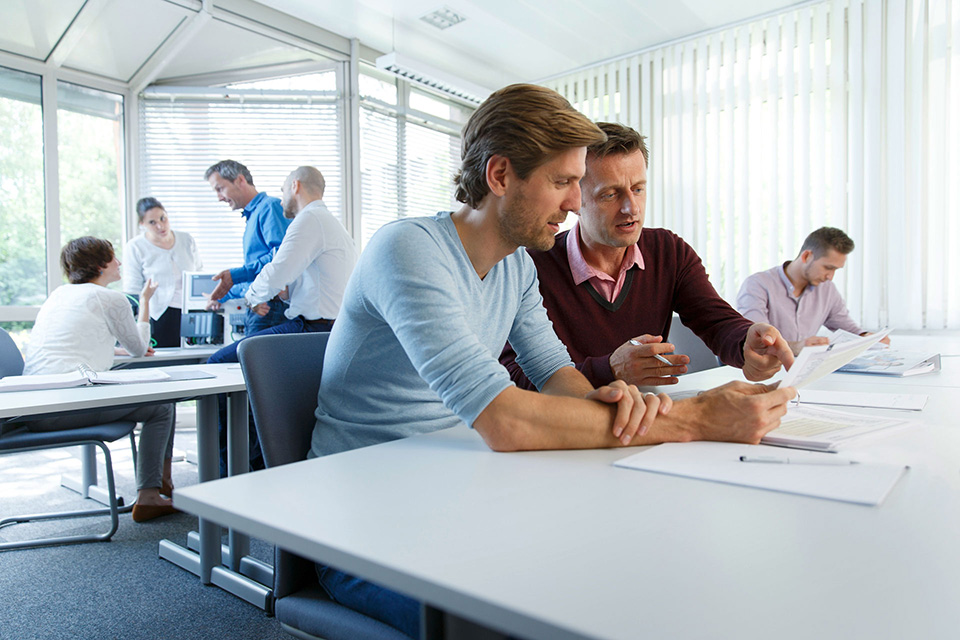 In these training courses, you become familiar with Totally Integrated Automation based on STEP 7 V5.x and you will be able to prove your knowledge by means of our SITRAN certification program.
The training courses – for service as well as for programming – contain:
classroom training
entrance tests on the Internet which enable you to do a self-evaluation of your knowledge and to get a feel for the course contents
various modules for preparation and follow-up as Web Based Training (WBT)
Your benefits at a glance
SIMATIC S7 service und programming training
In the newcomer training course you learn the handling of the SIMATIC S7-300/-400 from scratch. In this way, you learn how to optimally configure, program, control, and maintain a manufacturing system. After participating in our training course, you are able to efficiently plan and implement your solution right from the beginning.
Advanced courses
In the deepening training course, you build on the basics you learned in the newcomer training courses. Here you learn everything you need to know about specific topics, such as, programming, operator control and monitoring (HMI), industrial communication and Safety Integrated.. After participating in this training course, you will be the specialist for these advanced topics in the configuration phase of your project and you will be able to provide a cost-efficient, optimized solution for your application. To get detailed information about each training course, please click on the course of your choice in the link list.