On the path to the digital enterprise - discover your potential with training courses for SIMATIC S7-1500 training in the TIA Portal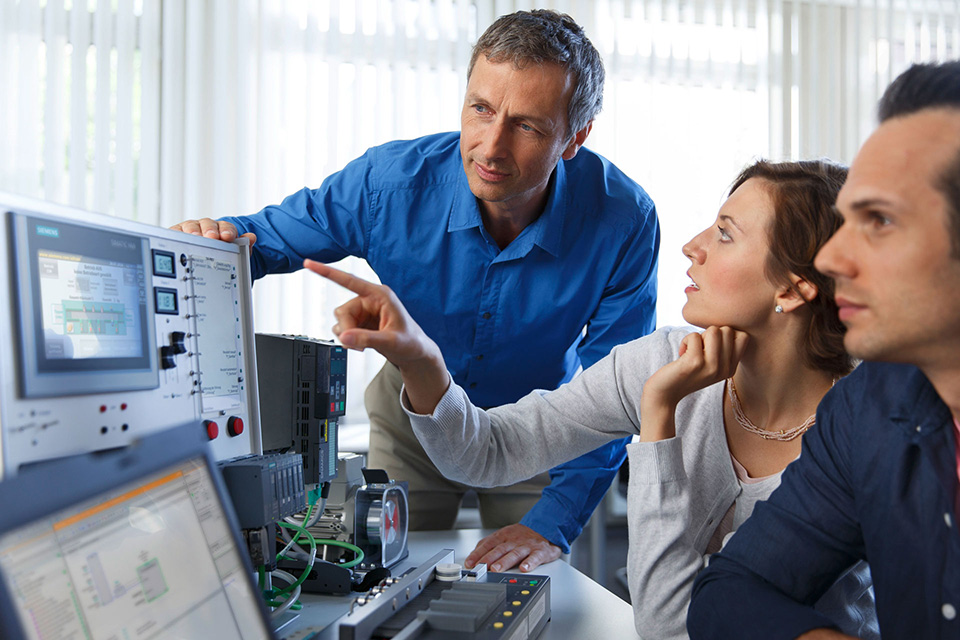 Industry is undergoing rapid developments that are being further accelerated by digitalization. The technologies today are so complex that continuous education and regular courses on training equipment are essential in order to keep skills up to date.
We offer you product training tailored to match all topic areas so that you can get the most from the capabilities of the extensive SIMATIC range of products. The training covers the entire life cycle of your plant. SIMATIC S7 service and programming training form the core of SITRAIN product training. The course content covers not only the main topics of SIMATIC S7-1500 in the TIA Portal but also includes programming languages, operator control and monitoring systems, drive technology, industrial communication and safety technology.
At the end of the course, the SITRAIN Certification Program provides proof of the knowledge you have gained. More detailed know-how is provided in the advanced training courses, and for those already familiar with the conventional SIMATIC world, our migration course simplifies the change.
Your benefits at a glance!
SIMATIC S7 service and programming training
In the newcomer training course you learn the handling of the SIMATIC S7-1500 and the new engineering platform from scratch. In this way, you learn how to optimally configure, program, control, and maintain a manufacturing system. After participating in our training course, you are able to efficiently plan and implement your solution right from the beginning.
Advanced courses
In the deepening training course, you build on the basics you learned in the upgrade or newcomer training courses. Here you learn everything you need to know about specific topics, such as, programming, operator control and monitoring (HMI), industrial communication and Safety Integrated.. After participating in this training course, you will be the specialist for these advanced topics in the configuration phase of your project and you will be able to provide a cost-efficient, optimized solution for your application. To get detailed information about each training course, please click on the course of your choice in the link list.